SAKSILD STRAND Camping

In the middle of the nature - Close to Aarhus
---
200 meters from one of the best beaches in Denmark and only 25 kilometers from Aarhus, here you´ll find Saksild Strand Camping
Saksild Strand Camping is a three star campsite where it is possible to enjoy the best of everything.
Close to the sea and beach, fields and hills you can find relaxation and comfort where nature shows itself from the most beautiful side.
At Saksild Strand Camping you have the opportunity to experience the sea and land at the same time. We rents paddleboards, kayaks, boats, mountainbikes, electric-bikes, bikes for kids and common citybikes.
---
At Saksild Strand Camping we have cabins to everyone. We have cabins who fits the couple who wants an extended weekend and the family on summer vacation.
At Saksild Strand Camping there are 220 pitches all with electricity and 24 cabins with room for 2-6 people. All guests have access to toilets, showers, kitchen, dining room, laundry room and of course the swimming pool. The service area is modernized and has all the modern comforts like microwave, washing machine and convection oven. All the rooms are heated in cold periods and subdued music plays throughout.
We always try and provide the best service for our guests at Saksild Strand Camping, that´s why we regularly plan activities. We hope that in 2021 we would be able to plan some more parties, musical events and game nights.
Glamping has arrived to Saksild Strand Camping
From mid-May are we happy to offer 3 brand new luxury / Glamping tents from Isabella. The tents have a solid floor installed and are fully equipped with 2 sleeping cabins. Our glamping tents have a south-facing covered terrace with garden furniture which creates a southern European summer atmosphere during the late summer evenings.
Saksild Strand Camping has always open
Saksild Strand Camping is open all year round. See more information about winter camping under practical information. In addition to the winter season for campers, the campsite is also open to cabin guests. However, only 3 out of the 5 types of cabins are open. These are our 2 types of cabins with their own shower and toilet, and for the passers-by who need a cheap accommodation, we have our small comfortable bicycle cabins.
Med venlige campinghilsner Ruth & Jens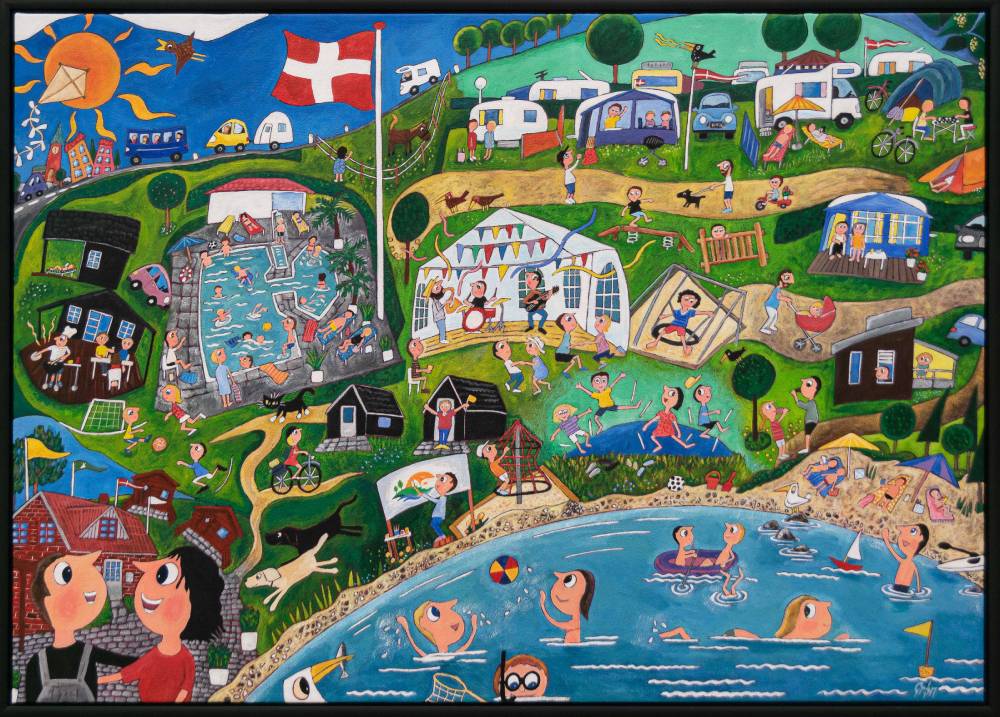 Faciliteter
At Saksild Strand Camping we do everything to keep our facilities in top.
Aktiviteter
The summer at Saksild Strand Camping will offer a lot of activities for both young and old.
Koncert og events
The party tent will again this year be opened up for concerts, parties and other events.
Read here what our guests say about us.
---
Bouncy castle and football field
Paddleboards, boast og bikes
---
Keep you updated

Read all about our news and the life at Saksild Strand Camping right here.